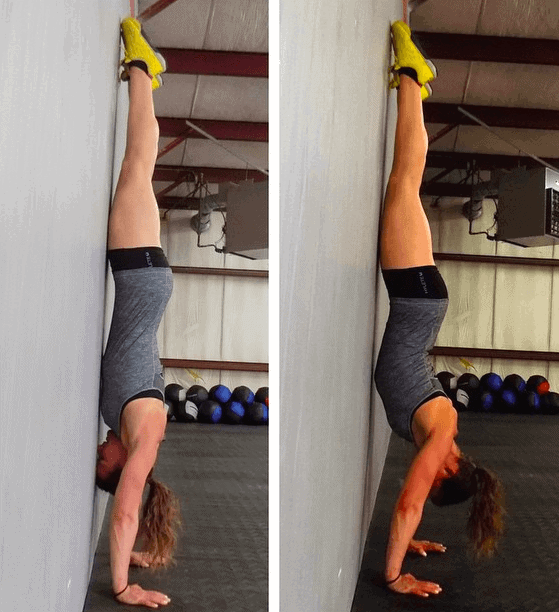 02 Nov

Improving the Handstand Part I: Handstand Mobility
In my recent CrossFit Journal article "Analyzing the Handstand Position", I outline a series of tests that can be employed to analyze handstand mobility and stability deficits that are impacting an athlete's ability to perform a handstand (and its' variations) with optimal efficiency.
The following are my favorite handstand MOBILITY drills to improve the handstand. Next week we will go through my five favorite STABILITY drills for this movement.
Wrist Extension Mobilization
My friend Dave Tilley of thehybridperspective.com wrote a great article addressing wrist pain in the gymnastics athlete. In this article, he shared a great wrist extension mobilization. This band mobilization will work both joint and muscular restrictions to having full wrist extension to help with handstand mobility.
.
Hip Extension Stretching
This variation of the standard half-kneeling hip flexor stretch may work better for athletes trying to improve their handstand. The band makes the athlete keep an active core to prevent lumbar extension. This will lead to a better stretch of the hip flexor muscles.
Shoulder and Thoracic Spine Mobility Combo
Awesome drill to improve your overhead mobility. Get a foam roll perpendicular to your spine and lift your hips up. Grab a weight overhead, then slowly lower your hips. This will hit your shoulders as well as the thoracic spine.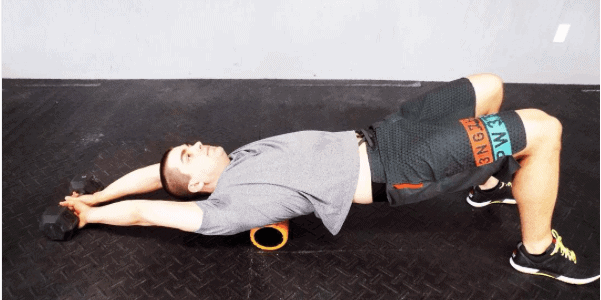 Box Handstand
This is a great movement to actively open the shoulders up and work them through their full available range of motion to improve handstand mobility.
BE SURE TO CHECK BACK NEXT WEEK FOR PART TWO: IMPROVING STABILITY FOR THE HANDSTAND