COMPLETE SHOULDER AND HIP BLUEPRINT - Tony Gentilcore and Dean Somerset team up to teach you how to assess and better train your client's hips and shoulders.
SHOULDERROK - The most innovative and effective shoulder mobility, spinal bracing, and rotational strength training tool on the market. Whether you are looking to improve performance, mobility, or rehab injuries, ShoulderRok is a tool sure to speed up your progress!
EDGE MOBILITY SYSTEMS makes some of the best rehab and mobility tools out there including the "Edge Instrument Assisted Soft Tissue Mobilizer", a stainless steel IASTM tool sure to improve your soft tissue treatment, reduce wear on your own hands, and at a much better price than other tools on the market. Get 10% off your order with code "barbellphysio".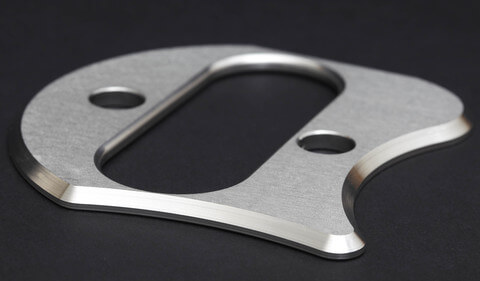 RUTHLESS MOBILITY - Dean Somerset is a leader in mobility, movement, and performance. Ruthless Mobility will help you discover cutting edge techniques that will help you and your clients move better, increase performance, create explosive strength, resolve pain and prevent injuries.
ADVANCED CORE TRAINING SEMINAR - This video seminar goes through the most cutting edge techniques, science and application to assess core function, program core training along the continuum of health and performance, and produce the strongest core possible. Taking advantage of isolational and integrational postures; as well as speed, power, & strength training characteristics; neural affect; and breathing techniques this will get your core off the floor and make every movement your most powerful and strongest possible.
YOUTH TRAINING SYSTEMS - Looking for a program to develop youth athleticism and sports performance? This comprehensive strength, power, agility, speed program by Dr. Greg Schiable is AWESOME!
MOVEMENT BY GRAY COOK - Perhaps the best book written for the fitness professional or rehab professional looking to better understand improving human movement. This book provides a framework for assessing movement patterns and breaking out the root cause of dysfunctions.
LOW BACK DISORDERS BY DR. STU MCGILL - The world's leading spine biomechanist outlines his research based assessment and treatments for low back pain. A must read for the rehab professional.